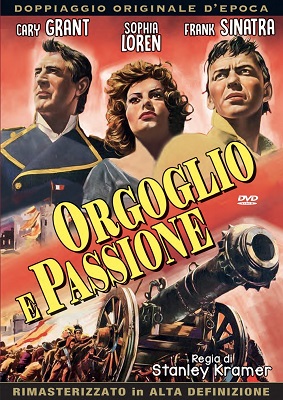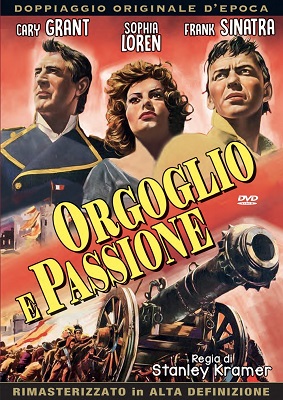 Nella Spagna del 1810, le truppe sono in rotta inseguite dagli invasori francesi. La ritirata è ritardata da un poderoso cannone da sette tonnellate che gli spagnoli, a malincuore, sono costretti ad abbandonare. Il cannone fa gola ai francesi che si danno da fare per impossessarsene; ma fa anche gola agli inglesi che inviano in Spagna un loro agente che prende contatto con i guerriglieri spagnoli.

Orgoglio e passione
The Pride and the Passion
USA, 1957
Genere: Guerra
durata 132'
Regia di Stanley Kramer
Con Cary Grant, Sophia Loren, Frank Sinatra, Theodore Bikel


INFO DVD:
Dimensione: 4.19GB
Sottotitoli: SI
Lingue: ITA/ENG/FRE/GER/SPA
Metodo DI Rilascio :ISO
Compressione: NO
Software utilizzati: Anydvd+Clonedvd
DVD9/DVD5: DVD5 Copia 1:1
Menu: SI
Extra: SI

.

Attenzione! Non sei autorizzato a visualizzare questo testo / Solo gli utenti registrati possono visualizzare questo testo!


Informazione
Gli utenti del Visitatori non sono autorizzati a commentare questa pubblicazione.