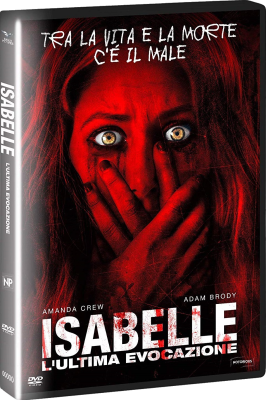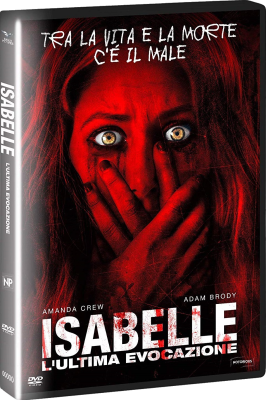 Larissa e Matt Kane sono la coppia perfetta che si trasferisce nella casa perfetta nel quartiere perfetto. Nella loro vita, tutto è come dovrebbe essere quando, inaspettatamente, Larissa entra in travaglio e ci sono delle complicazioni che la portano a non dare più segni di vita. Per un minuto intero, è come se fosse morta e ciò genera la perdita del bambino che porta in grembo. L'immagine inquietante del figlio morto la catapulta in un mondo tutto suo, che minaccia la sua stessa sanità mentale. Quando poi una giovane si trasferisce nella casa vicina, sembra che solo Larissa riesca a vederla. Che stia perdendo del tutto la testa? O è perseguitata da un fantasma?

Data di uscita: 01 agosto 2019
Genere: Horror
Anno: 2018
Regia: Rob Heydon
Attori: Adam Brody, Amanda Crew, Zoë Belkin, Sheila McCarthy, Booth Savage, Michael Miranda, Dayo Ade, David Tompa, Zoe Doyle, Shanice Banton, Krista Bridges
Paese: USA
Durata: 81 min
Distribuzione: Notorious Pictures
Sceneggiatura: Donald Martin
Fotografia: Pasha Patriki
Montaggio: Diane Brunjes
Musiche: Mark Korven
Produzione: Lazarus Effects, Out of the Blue... Entertainment, Rob Heydon Productions, The Wanting Film


INFO DVD:
Dimensione: 3,81 GB
Sottotitoli: SI
Lingue: ITA ENG
Metodo DI Rilascio : Cartella VOB
Compressione: NO
Software utilizzati: Clonedvd
DVD:DVD5 COPIA 1:1
Menu: SI
Extra: NO

.

Attenzione! Non sei autorizzato a visualizzare questo testo / Solo gli utenti registrati possono visualizzare questo testo!


Informazione
Gli utenti del Visitatori non sono autorizzati a commentare questa pubblicazione.