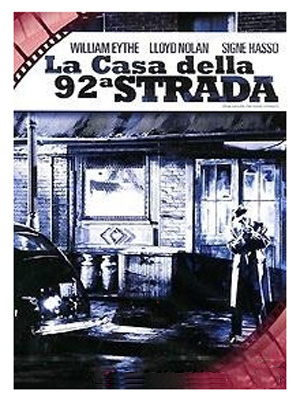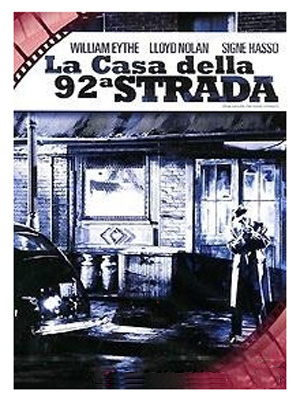 Durante la seconda guerra mondiale, l'Fbi ingaggia Bill, un giovane di origine tedesca, per un'azione di infiltrazione e smantellamento di una rete spionistica nazista. Con inserti da film girati dal Federal Bureau of Investigation, Hathaway realizza una sintesi magistrale e geometrica tra documentarismo e fiction.

The House on 92nd St.
USA, 1945
Genere: Spionaggio
durata 88'b/n
Regia di Henry Hathaway
Con William Eythe, Lloyd Nolan


INFO DVD:
Dimensione: 3,61GB
Sottotitoli: SI
Lingue: ITA/ENG/SPA
Metodo DI Rilascio : Cartella VOB
Compressione: NO
Software utilizzati: Anydvd+Clonedvd
DVD9/DVD5: DVD5 COPIA 1:1
Menu: Sì
Extra: NO

.

Attenzione! Non sei autorizzato a visualizzare questo testo / Solo gli utenti registrati possono visualizzare questo testo!


Informazione
Gli utenti del Visitatori non sono autorizzati a commentare questa pubblicazione.